About Cove Chapter
The Cove Community is located in a remote and isolated area, surrounded by the Lukachukai and Carrizo Mountains.  The Chapter is located in one of the most scenic areas of the Navajo Nation.  The Chapter House is about 42 Miles from U.S. Highway 491 and 10 miles West of Red Valley, Arizona on Navajo Route 33. 
Our vision for the community of Cove Chapter is simple. Cove will be recognized as a safe and desirable community that preserves its uniqueness and special qualities consistent with our Navajo way of life.  We cherish our people and the land that we live on.  We share a sense of place and take pride in our established and emerging family clustered homesteads.  We are proud of our heritage and culture.
Our community enjoys a rich fabric of valley and woodland areas, interwoven with environmental resources, grazing, open space and the vast mountains, all representing a heritage of natural beauty.  Our Chapter house serves and ties together the entire community. The Cove Chapter conducts meetings monthly to keep residents informed; residents have a forum to express their opinions to their Navajo Nation Council Delegate or to decide on matters concerning their Chapter.
Our plan is nothing less than the best of the past merged with the best of the future, creating a community where we can lead healthy productive lives in harmony with our beliefs and environment.  This vision holds true to the values of our community.
COVID Home Test Kits Available
The Chapter does have Covid home test kits available for pick up. For the safety of the Chapter staff please remain in your vehicle and call (928)653-5806. We will bring the test kits to your vehicle. Please tell us how many people need to be tested and we will provide you with the test kits. Directions for the test are inside the box.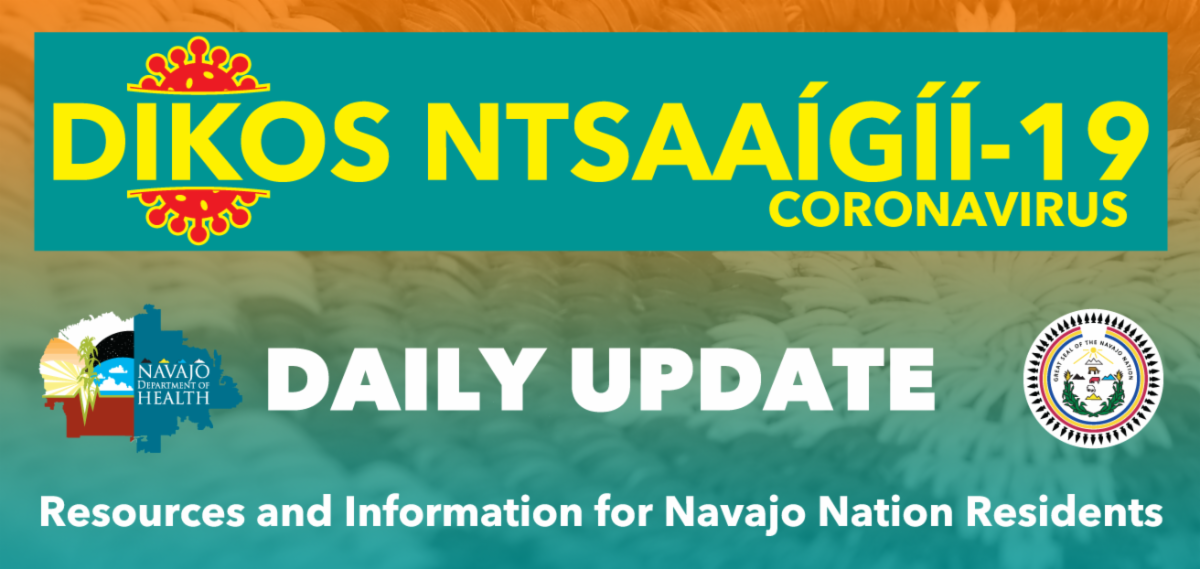 Dikos Ntsaaígíí-19 (COVID-19)
CHAPTER MEETING DATES:
PLANNING MEETING –
July 6, 2022 @ 9:00 AM
REGULAR MEETING –
July 12, 2022 @ 9:00AM
♦ COMMUNITY LAND USE PLANNING COMMITTEE ♦
CLUPC MEETING DATE:
July 6, 2022  @ 9:00AM
♦ COVE VETERANS ORGANIZATION ♦
VETERANS MEETING DATE:
July 12, 2022 @ 6:00 PM
Chapter Meetings Call In
Phone Number: (701)802-5244
Access Number: 433411
To be on the Chapter's agenda please email your request before the 1st Tuesday of each month. Request must be accompanied with a draft resolution or written report and any other documents. Email to: cove@navajochapters.org
CLUPC Meeting Call In
Phone Number: (425)436-6384
Access Number: 7048351#
St. Mary's Food Disribution
July 21, 2022 at 9:00 AM
Please know the following information:
Name, DOB, and #of People in the household
Wear a mask at all times (If you are sick have someone pick up your food items for you)
Follow CDC Guidelines of social distancing. Team Cove is not allowed to put food itmes into your car, suv, etc. You will have to self load. Truck beds must be cleared out and tailgates must be down.
Lunch Hour for Team Cove is 12 PM to 1 PM
Distribution will resume after 1:00 PM.
"Frequently Asked Questions"

regarding Navajo Nation Hardship Assistance funds.

Click Here
Visit the Navajo Nation Office of the Controllers website at:

NNOOC 
Visit the Navajo Nation America Rescue Plan website at: NNARPA
Chapter President:
James Benally
Chapter Vice-President:
Thomas Young, Sr.
Chapter Secretary/Treasurer:
Charlotte Yazzie
Grazing Official:
Benjamin Hosteen
Farm Board Member:
Raymond Benally
Council Delegate:
Amber Kanazbah Crotty
Chapter Manager:
Lorraine Johnson-Roy
Administrative Assistant:
Lorinda Cadman
Office Assistant:
Garrick Smith